Excel Power Query is free and can be installed for Excel 2013 or Excel 2010. It is the golden nugget of hidden Excel features, so hidden in fact that many people have never even seen it.
This video is created by Mynda Treacy, Microsoft Excel MVP, who in my opinion is the Queen of Excel Dashboards. In it she shows just two of the uses of this very powerful tool and shows you the complete power of reusing power query functions. Power Queries are like VBA but easy to create and just a powerful when working with datasets.
Mynda is offering a free hour of training via her dashboard and power query webinars for the next two weeks. If you have found this video useful then use the link below to register for this great free training.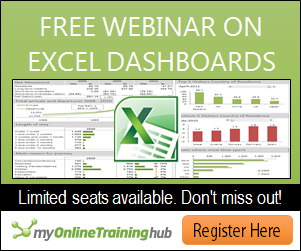 If you decide to purchase the full training Mynda offers then please enter "IYE" in the coupon box and I will send you a free copy of the Excel Improvements ribbon worth $27.